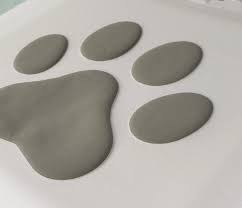 Puffs up when pressed - no need for re-pressing to get the puff effect

Easy to weed with simple application instructions
We offer the most Puff colors in the industry
Pressure-sensitive carrier enables easy weeding and repositioning
Acceptable Fabrics:
Cotton, uncoated Polyester, Fabric Blends, Polyester/Acrylic and Similar Fabrics
Special Precautions:
Cannot be layered. Remove carrier immediately after pressing. If the carrier or transfer sheet is left on, it can create inconsistencies in the puffed material.
Application Instructions:
45 Blade
Cut this material in mirror image
320 F, medium pressure, 15 seconds
Peel hot - remove carrier and/or transfer sheet immediately

Care Instructions:
Wash inside-out, cold water, gentle cycle. Tumble-dry low