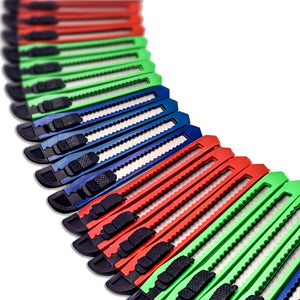 Utility knife box cutter with a retractable blade snap off razor knife with safety lock. 
* Box Cutter Utility knives are made for home, office, commercial
* Overall length is 5", when blade is fully retracted. 7" when blade is fully extended.
* Safety lock keeps blade securely fixed on desired position
* Always a snap away from a fresh point and a sharp edge with this breakaway snap off box cutter.